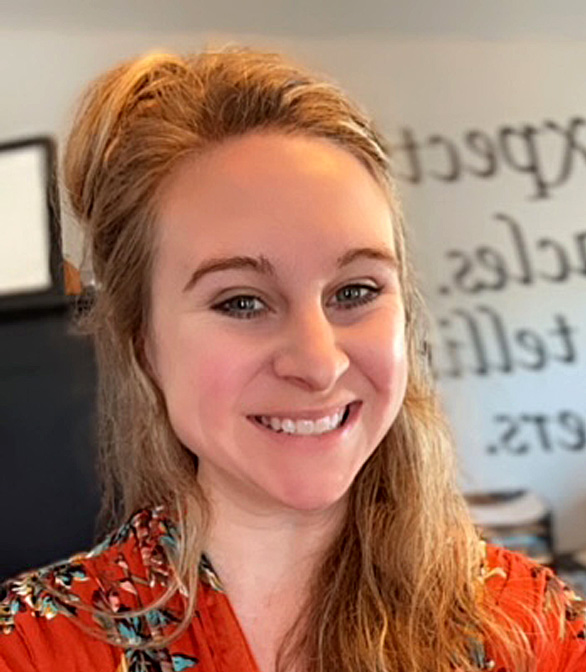 Mikayla has always had a passion for people of all ages and walks of life. She loves to advocate for those that cannot advocate for themselves. She attended the University of Wyoming for a few years and during that, found her path leaned towards working with adults with developmental disabilities. There was always an awareness that her path was different than most and didn't involve earning a college degree. She later moved to Casper, Wyoming and gave birth to her son Eli in 2014.
She worked as a single mom for two years until she met her amazing husband Seth, and his daughter Sydnee. Seth and Mikayla were married in 2019 and a year later, Seth adopted her son Eli.
Between the years of 2019 and 2020, Mikayla discovered energy healing and became certified in Reiki levels 1 through 4. This makes her a certified Reiki Master, meaning she can both perform and teach Reiki. Mikayla opened her first small Reiki business in 2022 doing Reiki and believes it's important to always strive for growth once you find your niche. Even though Mikayla is not a Colorado native, it has always been her dream to live here. She grew up in the Black Hills of South Dakota and later moved to Lander, Wyoming where she graduated high school. Mikayla and her husband Seth, who has always lived in Wyoming, decided it was time for a change. They relocated Milliken, Colorado in June of 2022. 8-year-old Eli attends elementary school in Milliken and Sydnee attends the University of Wyoming where she manages the Cowboys football team. Go Pokes!
While she is not working, Mikayla also has a passion for cooking and baking. Her mom is a high school Home Economics teacher and Mikayla was very lucky to have her own mom teach her both in the classroom and at home everything she knows. She also enjoys spending time with her family, traveling, playing sports, shopping and getting to know new people in her new home state of Colorado. Her goal as Patient Educator is to not only educate people in all things healing, but to guide them on their own healing journeys. We all deserve the ability to heal, all we have to do is help our bodies remember their innate ability to do so.