Pregnancy Related Care with Chiropractic
A woman's body goes through many transformations during pregnancy. Some are physical, some may be expected such as weight gain, and some can catch a woman by surprise Body shape and body image, an increase in heart rate, body temperature fluctuations, joint flexibility, and hormones are just a few of the things that many women experience. Women often experience emotional feelings due to hormonal changes that are normal, changing both stress levels and the body's ability to adapt to stress. Prenatal chiropractic care is a non-invasive, drug-free approach to helping the body heal from and handle the changes and symptoms that often accompany pregnancy.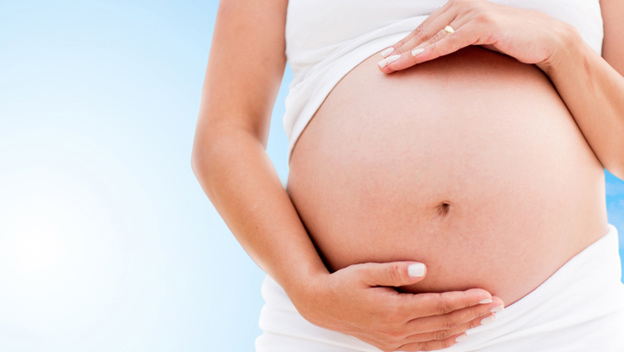 What is Prenatal Chiropractic Care?
Both prenatal chiropractic care and regular chiropractic care focus on adjustments to relieve pain, body tension, and interferences in the nervous system. However, prenatal chiropractic care focuses more on pregnancy-related issues such as assuring pelvic alignment, and uses extra tools and differing pressure to keep mom and baby safe. Of course chiropractic adjustments are also important for proper digestion, relaxation and rest, in order to promote fetal growth. Our well-trained and well-educated chiropractor has special knowledge of the pregnant body, of common pains and discomfort related to pregnancy, and of how to position and adjust someone during all stages of pregnancy.
This knowledge is so important when it comes to ensuring room and health for a growing fetus and comfort for mother. The right adjustments can also help prepare for labor (proper pelvic alignment) and provide comfort to an ever-changing body.
Pregnancy-Related Symptoms
Because the body experiences so many changes throughout pregnancy, women often are confused as to what is normal and what is not. .Prenatal chiropractic care can address and ease many of the discomforts that someone may experience.
These can include:
Lower Back Pain – A shift in posture occurs in the body as the growing fetus produces extra weight in the front. This can alter the natural curve in the spine and irritate spinal nerves.
Dizziness – Lightheadedness can come from low blood sugar or a rapid change in blood pressure when standing up or changing positions too quickly.
Heartburn – Hormones released during pregnancy can cause the valve at the stomach's entrance to over-relax. This extra relaxation keeps it from closing properly, causing stomach acid to escape up into the esophagus. Sometimes as the fetus grows the mother also feels somewhat compacted and proper alignment is so important to help ease that feeling
Sciatica – When developing a fetus, the uterus grows larger and sometimes the ligaments around the pelvis can relax. This shifts a person's center of gravity and can cause irritation to the sciatic nerve.
Nausea – Many pregnancies result in "morning sickness" that can disrupt daily activities and body functions. It usually appears during the first trimester but some women experience nausea throughout their pregnancy. Routine chiropractic adjustments can also be effective with nausea.
Constipation – The inability to easily pass stools can also be a problem during pregnancy. Routine chiropractic adjustments can help nerves in these areas perform more normal. If left unattended, it can lead to other problems such as hemorrhoids.
Among others…
Our chiropractor and staff also see the connection between a difficult pregnancy and the "3 Ts."
Trauma (Physical Stress): A changing body will always cause physical stress and strain on its normal structure and function.
Toxins (Chemical Stress): It is important to avoid pain medications, alcohol, and smoking to not increase the risk of birth defects, miscarriage, or difficult delivery. It is also important to fight cravings that can lead to an unhealthy diet…when pregnant, that person is eating for two.
Thoughts (Emotional Stress): Mood changes often result from hormonal changes. Anxiety about body image, finances, and parental obligations from having a new baby can lead to extra stress. If avoided and unaddressed, it can lead to depression or other mental health conditions.
Someone may experience one or more of the many discomforts that can appear while pregnant. Instead of accepting these issues as a normal part of being pregnant, seek out prenatal chiropractic care and make pregnancy an enjoyable and comfortable experience.
How can Pregnancy Related Chiropractic Care Help?
At Connected Chiropractic in Johnstown, prenatal chiropractic care is utilized in multiple forms to help ease discomfort and negative symptoms that can result from the changes during pregnancy.
Chiropractic adjustments are a great way to alleviate many of the common issues during pregnancy. They can realign the spine to correct any alteration to the natural curve that occurs due to increased weight from the fetus. Adjustments also relieve pressure applied to nerves by bones, ligaments, and muscles to decrease low back pain. Spinal corrections can increase communication between the brain and the rest of the body. This ensures proper distribution of nutrients and corrects balance issues to prevent bouts of dizziness.
Consistent adjustments encourage healthy function of the digestive system and strengthen gastric muscles. This will help mitigate heartburn. Loosening of the ligaments due to the release of certain hormones can cause misalignment within the spine and/or disc issues. Adjustments will make sure that all bones, ligaments, and discs are where they should be and will release excess pressure on the sciatic nerve. When proper alignment is restored and the nervous system is communicating properly, it will restore balance in altered hormones and therefore, decrease the intensity in morning sickness.
Lastly, spinal adjustments can relieve constipation. This is a result of removing pressure on the celiac ganglion nerve that communicates with ganglion cells in the intestine…causing bowel movements and the urge to go. This only scratches the surface of the many benefits that come from proper spinal alignment. When the nervous system is working at an optimal level, all misalignments are corrected and it can lead to a healthier and more pleasant pregnancy.
Regular prenatal massages can also provide relief and improvement with pregnancy issues and symptoms. Prenatal massage therapy can relieve muscle tension, pain, and aches while also providing joint pain relief. It can also decrease depression and anxiety. Through varying techniques, prenatal massage can improve labor outcomes, improve blood circulation, help with heart rate, and can address many of the common pregnancy discomforts brought on by changes in hormones. After meeting our chiropractor, a tailored care plan will be created to address the specific needs of each patient to make pregnancy as easy as possible.
Start loving being pregnant! Get curious about prenatal chiropractic care. Relief from discomfort is just a phone call away or you can schedule an appointment online today by clicking on the "Schedule Healing Now" button below!
Clinic Hours:
Monday: 9am-11am / 3pm – 6pm
Tuesday: 9am-11am / 3pm – 6pm
Wednesday: 9am-11am / 3pm – 6pm
Thursday: 9am-11am / 3pm – 6pm
Friday: CLOSED
Saturday: CLOSED
Sunday: CLOSED
What Our Patients Are Saying...
Your Health Starts Here!
Let us know how we can help by filling out the form below or give us a call at (970) 587-7029