Easing Neuropathy with Chiropractic Care
Neuropathy occurs when one or more nerves become dysfunctional and cause symptoms of numbness, weakness, tingling, and pain. These symptoms most often occur in the hands and feet. It can happen for several reasons. Causes range from mild traumas to viral infections. Peripheral neuropathy is the most used term because it describes symptoms that are outside and away from the central nervous system. If you are experiencing symptoms of neuropathy, chiropractic care provides a non-medicated and non-surgical solution to help ease symptoms and improve nerve function within the whole body.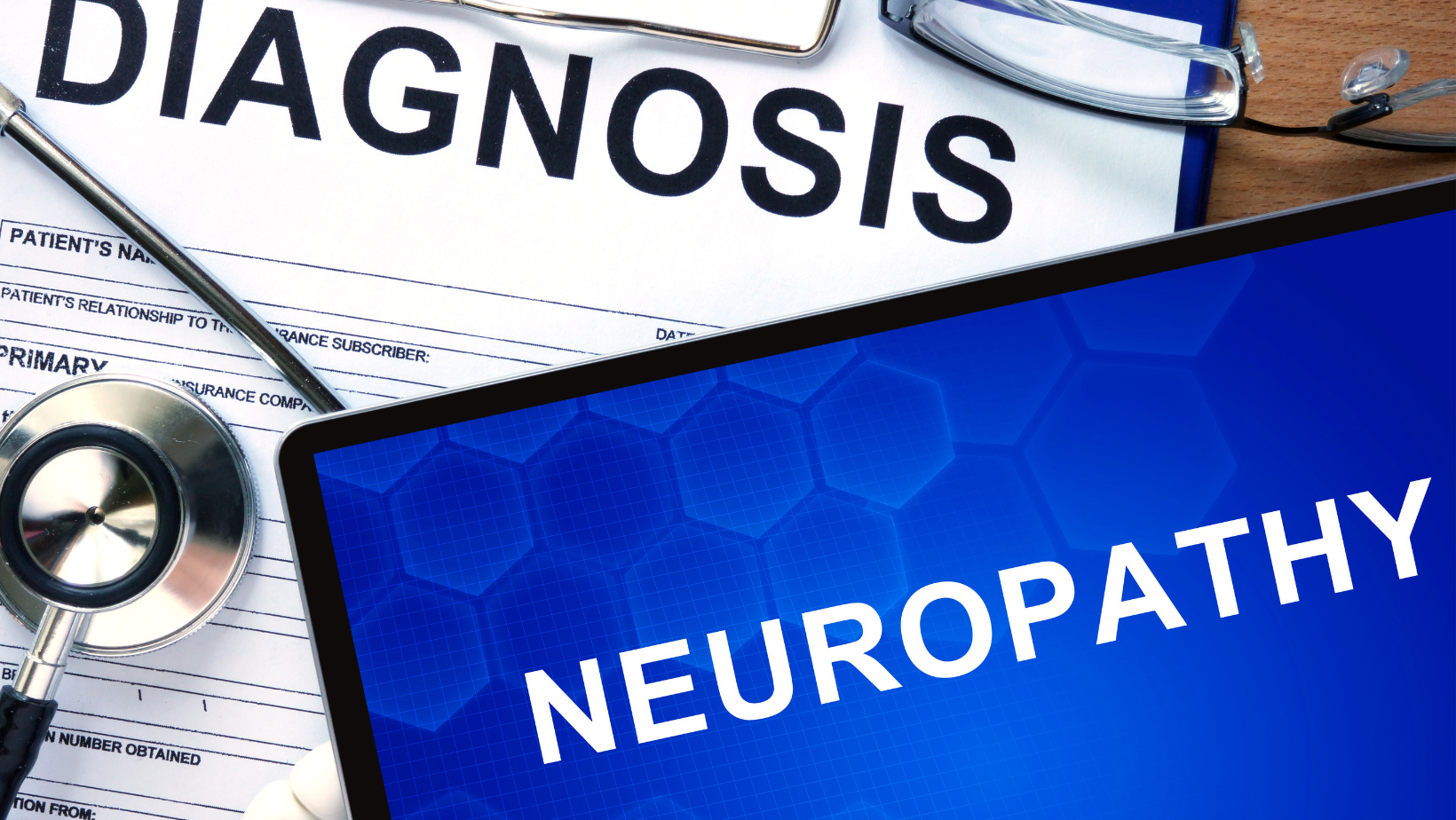 What Causes Neuropathy?
Peripheral neuropathy happens when damage occurs to the nerves located in other areas of the body not in the brain and spinal cord. Think of it like a water hose…if there are kinks in the hose, the water can no longer flow through it. This occurs with the messages being sent from the brain to other parts of the body. If there is damage, those messages don't always come through. This means that your body can't do what it's supposed to do, or what you want it to do, at 100%.
The nerve pathways throughout the body are intertwined and connected, and a multitude of nerves exist. This allows for several different causes of neuropathy. It can be caused by disease processes such as diabetes and alcohol abuse. Both are due to an increase of vessel damage, but while the damage from diabetes is a result of increased sugar in the blood, alcohol leads to a decrease in the blood flow that feeds nutrients to nerves. More causes of peripheral neuropathy are vitamin and nutrient deficiencies which reduce the building blocks needed for healthy nerves, autoimmune and inflammatory conditions that naturally damage nerves, medications and toxins that also damage nerves, and tumors or genetic conditions.
As you can see, the nervous system is so vast that it can be easily interrupted by numerous issues and, in turn, have multiple and varying symptoms. Natural aging can also be problematic if discs and joints within the spinal column break down. This allows for excess pressure to be applied to nerves and creates those "kinks" in your nervous system. At Connected Chiropractic, we treat the whole body to ensure that the body, central nervous system, and mind are working in tandem throughout the healing process. We believe the best way to ease neuropathy is by understanding the "Three Ts":Thoughts, Toxins, and Trauma.
Our mission is to ensure that everyone we treat has a better understanding of the "Three Ts" and the impact they have on your health and wellness. CLICK HERE to learn more about the "Three Ts".
Symptoms of Neuropathy
There are two main types of neuropathy symptoms. These include:
Sensory neuropathy symptoms – There are lots of symptoms that people FEEL with neuropathy. It is common to start feeling a burning and tingling sensation in the hands and feet that is intermittent. This will often escalate to a deeper pain that interferes with daily activities. It soon becomes difficult to sleep or be comfortable. People also feel burning, stabbing, and/or shooting pain in affected areas. Some even have a loss of balance and/or coordination. This is due to muscle weakness, especially in the feet. These specific symptoms can appear as cramping, difficulty walking, slow reflexes, and a reduced sensation of touch or increased sensitivity to pain.
Autonomic neuropathy symptoms – There are also symptoms that elude thought when neuropathy is discussed. These include constipation, diarrhea, rapid heart rate, bloating, belching, nausea, sweating to much or too little, and a complete loss of bowel control. Difficulty emptying the bladder can also be attributed to this condition. These specific symptoms occur as a result of damage to the autonomic nervous system, or the system that controls your bodily functions like breathing, the heartbeat, and digestion. Autonomic neuropathy symptoms are too often overlooked.
How Does Chiropractic Help with Neuropathy?
The Quince Orchard Medical Center1 stated that the National Board of Chiropractic Examiners have evidence showing that neuropathy is the second most common condition treated by chiropractors. They also stated that a 2008 study in the Journal of Chiropractic Medicine concluded that nearly 85% of patients experienced a reduction of symptoms after an average of 9 visits. Our board-certified chiropractor will use many methods to improve your overall health and wellness to provide relief from peripheral neuropathy.
Spinal and Extremity Adjustments: Connected Chiropractic's skilled and experienced chiropractor will provide a variety of spinal and extremity adjustments to relocate joints, discs, and ligaments back to their proper position. This will relieve pressure on the nerves, reducing the caused symptoms while giving them the space they need to heal.
Spinal Decompression: When appropriate, spinal decompression can encourage circulation to the vertebrae, provide the discs with fluid and nutrients to help repair damage, and give the nerves running through the spinal canal space and relief from pressure. This could help them regenerate and help relieve pain occurring from neuropathy.
Massage Therapy: Connected Chiropractic's massage therapists provide effective and soothing relief for neuropathy. It relaxes muscles that are causing more pressure on irritated nerves. When partnered with chiropractic care, massage will improve the healing process and provide pain relief.
Transcutaneous Electrical Stimulation: TENS units are small, non-invasive stimulating devices that relax muscles, ease spasms, increase endorphins, and reduce pain.
Ultrasound Therapy: Gentle, therapeutic heat generated by ultrasound waves penetrate deep into the body's tissues and is another therapy for neuropathy. It improves circulation, lessons cramping, reduces swelling, and discourages muscle spasms.
Interferential Current: Interferential current send small amounts of electrical stimulation to damaged tissues in the body. Unlike other methods of electrical stimulation that use a lower frequency, the currents provided with this method reach deeper areas of tissue. It boosts blood flow and encourages hormone production that both help the body heal and respond to pain caused by neuropathy.
Exercise and Education: At Connected Chiropractic, we believe that motion is lotion. When a patient is hurting, it is sometimes difficult to start an exercise routine and stay motivated enough to stick with it. Our skilled and caring staff work hard to both encourage and support your goals. We also educate patients about what exercise routines are best for their situation and particular needs.
Diet and Nutrition Counseling: Diet and nutrients can often be a trigger for neuropathy and the pain symptoms associated with it. Based on the information provided during your exams, our staff can help you understand triggers and create meal plans that will work specifically for you. We also offer supplements based on individual needs.
Lifestyle Changes: Connected Chiropractic offers coaching for lifestyle changes and works hard connecting patients to needed community resources. We want to meet all our patients' needs in order to help them find their optimal wellness.
Goal setting and chiropractic care plans provided for a patient's neuropathy is based on the patient's individual condition, symptoms, and life. Connected Chiropractic's doctor and staff take the time to understand your specific issues and lifestyle so that your neuropathy is approached appropriately.
Get started on your wellness journey to being pain and symptom free when it comes to your peripheral neuropathy! Call or schedule online today by clicking on the "Schedule Healing Now" button below!
Clinic Hours:
Monday: 9am-11am / 3pm – 6pm
Tuesday: 9am-11am / 3pm – 6pm
Wednesday: 9am-11am / 3pm – 6pm
Thursday: 9am-11am / 3pm – 6pm
Friday: CLOSED
Saturday: CLOSED
Sunday: CLOSED
What Our Patients Are Saying...
Your Health Starts Here!
Let us know how we can help by filling out the form below or give us a call at (970) 587-7029