Treating Neck Pain with Chiropractic Care
What is Neck Pain?
Neck pain is very common in our society. Headaches are also very common in our society. However common does not mean normal. It is not normal to have neck pain. Did you know that shoulder pain and even arm and hand pain can be associated with issues in the alignment of your neck. Your neck supports your head which is about the size and weight of a bowling ball. Due to the fact that your head weighs so much and your neck is comprised of small bones, ligaments, and muscles, your neck is at risk for injury and conditions that may restrict motion. Pain is your warning light in the body. If you are having pain that is severe, lasts for several days, or you are experiencing numbness and /or tingling in your arms or hands it's time to seek help from your Chiropractic team.
There is an increase in poor posture in our society which leads to strain in the neck muscles and can over time affect the alignment of your neck and back. Since there are so many people who have computers, laptops, and phones it seems that everyone is looking down. Repetitive looking down can cause strain to your neck. We were meant to look out and up.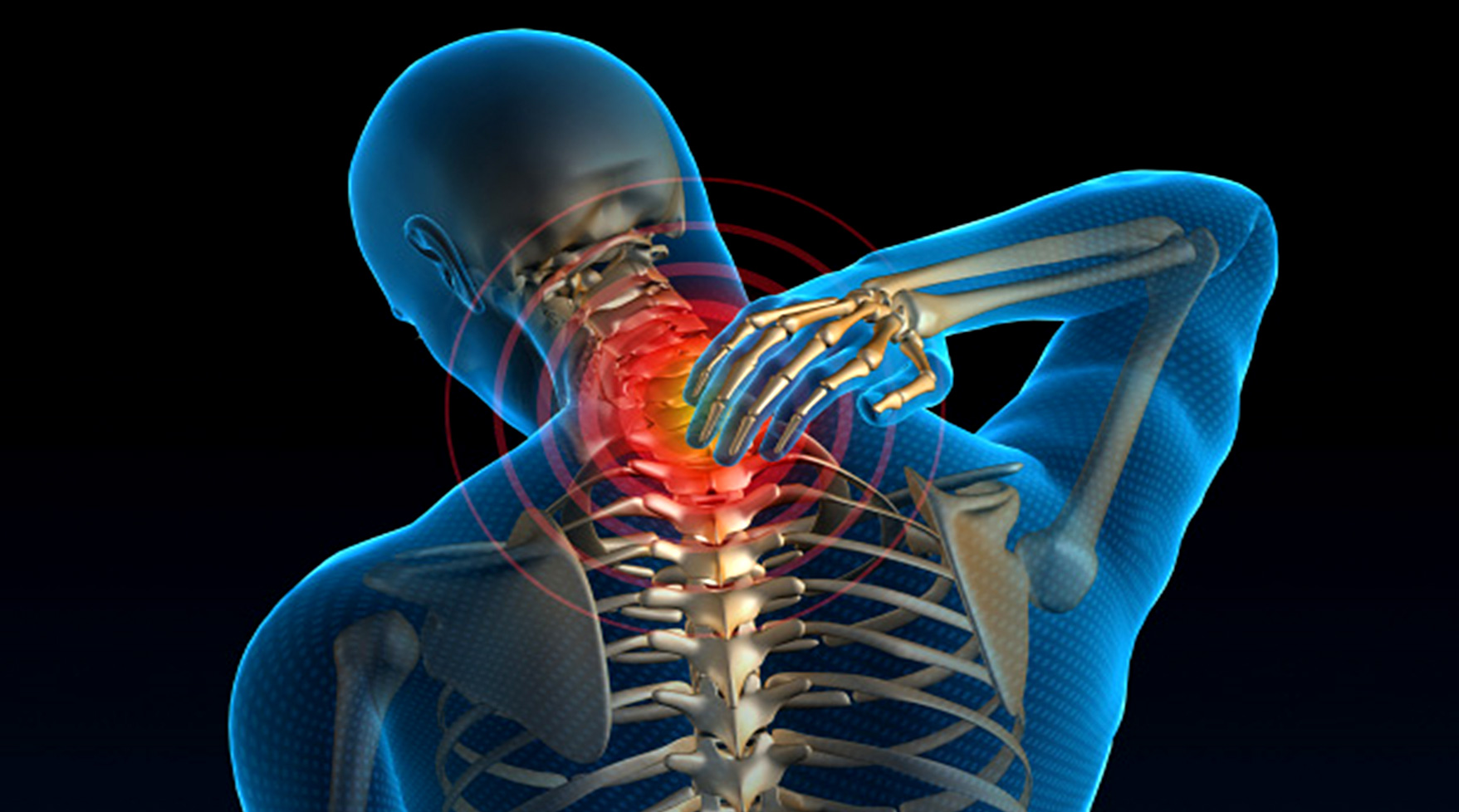 Signs and Symptoms of Neck Pain
Pain: The most common symptom is pain. Pain can be caused by holding your head in a downward position for long periods of time. Some experience a persistent ache, while others can experience stabbing, burning, or even shooting pain that can travel to shoulders.
Tightness: Tightness and spasms occur when the muscles are over worked and or strained. This causes a feeling of stiffness or inability to turn your neck.
Headaches: Many people experience headaches with neck pain
Numbness and tingling: Numbness and or tingling can be noted in you hands wrists and even in your arms with neck pain or a misalignment in your neck.
What Causes Neck Pain?
There are many causes for neck pain:
Of course, an injury like whiplash as a result of an accident is certainly a trauma to the neck.
As we age there is natural wear and tear to the body that can cause degeneration to the spine.
Overtime repeated movements can cause stress which can lead to discs that weaken and may result in herniation of a disc or pinched nerves.
Mental stress creates a tightening in the neck muscles leading to pain and stiffness.
Occasionally masses can grow on the cervical spine that can cause pain. These masses can include tumors, cysts, and bone spurs.
Occasionally pain is associated with meningitis, arthritis, and even cancer.
How can Chiropractic Care Provide Relief?
Chiropractic is a health care discipline which emphasizes the inherent recuperative power of the body to heal itself without the use of drugs or surgery. The practice of chiropractic focuses on the relationship between structure (primarily the spine) and function (as coordinated by the brain and nervous system). It also focuses on how that relationship affects the preservation and restoration of health. It is founded upon the principle that the body's innate healing power is affected by and integrated through the nervous system. Based on these principles, chiropractic care can provide relief in many ways if you are experiencing pain and symptoms.
Our board-certified chiropractor and staff understand that lifestyle plays a big role in managing the pain and associated symptoms Our chiropractor and staff also see the connection between Neck pain and the "3 Ts."
Trauma (Physical Stress): Accidents, overuse, poor posture, heavy body weight, repetitive stress/posture
Toxins (Chemical Stress): Poor diet and nutritional imbalances medications, smoking, alcohol, dehydration, chemical overload
Thoughts (Emotional Stress): Relationships, negative thoughts, home, work, and school stressful relationships
In a study funded by NIH's National Center for Complementary and Alternative Medicine to test the effectiveness of different approaches for treating mechanical neck pain, 272 participants were divided into three groups that received either spinal manipulative therapy (SMT) from a Doctor of Chiropractic (DC), pain medication (over-the-counter pain relievers, narcotics and muscle relaxants) or exercise recommendations. After 12 weeks, about 57 percent of those who met with DCs and 48 percent who exercised reported at least a 75 percent reduction in pain, compared to 33 percent of the people in the medication group. After one year, approximately 53 percent of the drug-free groups continued to report at least a 75 percent reduction in pain; compared to just 38 percent pain reduction among those who took medication.1
Chiropractic adjustments realign the spine and encourage the nerve pathways to improve. Adjustments start to correct the misfiring that occurs in the neurons causing a heightened sensitivity to pain. Additionally, adjustments help improve sleep patterns. A more restful sleep helps the healing process. Adjustments also encourage better cognitive function. By realigning the upper cervical spine (or neck), Connected Chiropractic's board-certified chiropractor is skilled at reducing interference within the brain.
Massage Therapy is another tool that we utilize in the office to help with neck pain and stiffness. It reduces muscle tension, stiffness in the body, and joint pain. It also helps regulate digestion and encourages sleep.
Transcutaneous Electrical Stimulation gives you the ability to select alternating current of various frequencies or direct current applied continuously or as a train of pulses. 2 to 4 electrodes are placed on the skin surrounding the area of treatment conveying separately the amplified output of the oscillators so that the currents flowing between each pair of electrodes intersect and interfere within the structure to be treated. Frequencies can be adjusted in order to provide maximum results. Patterns can also be adjusted to create an interruption in muscle spasms.
Exercise Therapy and Education is also a benefit our office provides. The use of light aerobic exercise can help you avoid muscle stiffness and joint pain when properly incorporated into your daily routine. Good stretches are also recommended! Diet is reviewed and suggestions are made to improve your diet thereby improving the building blocks for healing. Some modifications in daily activities may also benefit those who suffer from neck pain. We offer a wide range of activities that can help keep joints loose and pain free.
Supplements could also be used to help ease neck pain in some instances. A variety can be used to improve sleep, help with depression, and decrease inflammation. Our skilled chiropractor can make recommendations on what supplements and vitamins can work best for you.
Our goal at Connected Chiropractic is to use multiple methods to help restore and preserve your optimal health. We will make a care plan that fits your individual needs, and pairs well with what is already working, to improve your daily life.
Don't live with neck pain another day. Call our office to get started on your restorative path to optimal health, or schedule online today!
Clinic Hours:
Monday: 9am-11am / 3pm – 6pm
Tuesday: 9am-11am / 3pm – 6pm
Wednesday: 9am-11am / 3pm – 6pm
Thursday: 9am-11am / 3pm – 6pm
Friday: CLOSED
Saturday: CLOSED
Sunday: CLOSED
1Journal of the American Medical Association. (2017, April). Association of Spinal Manipulative Therapy With Clinical Benefit and Harm for Acute Low Back Pain Systematic Review and Meta-analysis Retrieved from Journal of the American Medical Association
2 American College of Physicians. (2017, April). Noninvasive Treatments for Acute, Subacute, and Chronic Low Back Pain: A Clinical Practice Guideline From the American College of Physicians. Retrieved from American College of Physicians
What Our Patients Are Saying...
Your Health Starts Here!
Let us know how we can help by filling out the form below or give us a call at (970) 587-7029