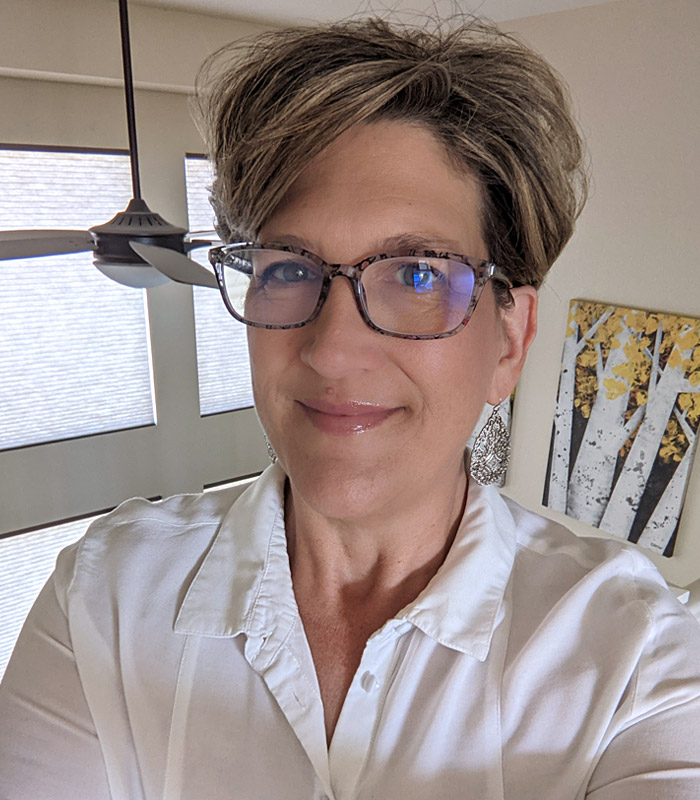 Tracy serves our clients and staff behind the scenes. She helps with administrative duties and other various tasks. You will see her on occasion at the office for staff meetings, interviews, and when she comes to get her adjustments. She is also regularly at our booth for community events and gatherings (Johnstown BBQ Days, Milliken Market Days, and Fall Festival for example). Tracy grew up in Arvada, Colorado and went to school at UNC in Greeley. 
Before coming to work at Connected Chiropractic, Tracy worked as a middle school teacher and librarian. Dr. Brad still calls her a "book pusher." This easily explains her avid love of reading, knowledge, and proper grammar.
Tracy and Dr. Brad have been married for 25 years and are the proud parents of two great kids. Aiden is her oldest, he is 19 years old, and Corinne is their spunky 16-year-old girl. Aiden is currently studying to become an air traffic controller! Tracy has been involved with all her kids' activities…from swimming to knowledge bowl (which both participated in). She also serves as the president on the boosters for the marching band and show choir, which Corinne loves to do. Her organizational skills are unmatched and she has created incredible opportunities for the kids. She is finally retired as the bus driver this year since Corrine received her driver's license. A welcome rest for her busy life!
Tracy has been on the chiropractic journey with Dr. Brad from the very beginning. They traveled to South Carolina early in their marriage for grad school, where they lived until Dr. Brad graduated, and she has been an integral part of the practice ever since. Their first office was in Milliken, Colorado, but for the last 15 years, it has been located in Johnstown. Her favorite aspect of Connected Chiropractic is hearing all the success stories from our clients and knowing that we are creating a healthier community through chiropractic care.