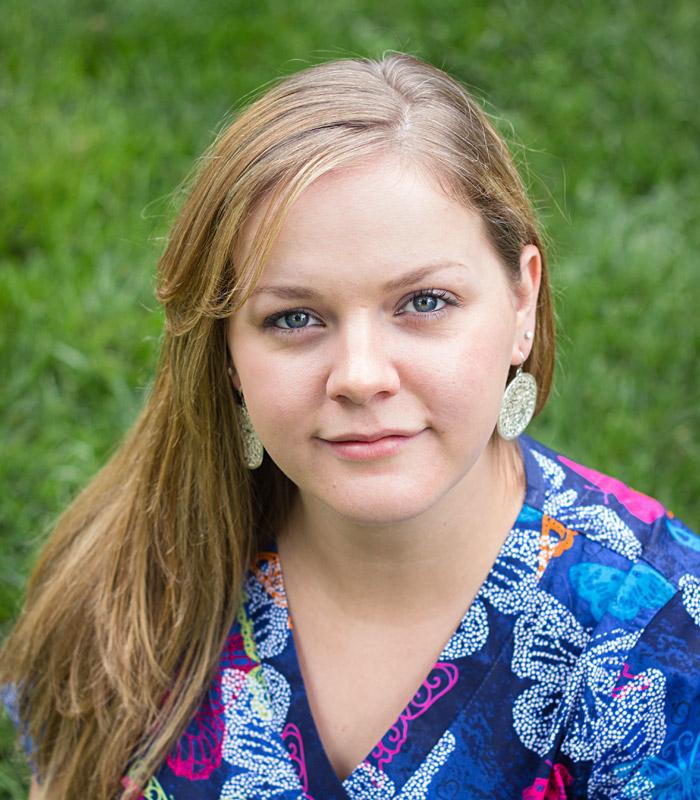 Lisa has been a practicing massage therapist for 8 years and she absolutely loves what she does. After falling out of a tree and fracturing two of her cervical vertebrae as a teenager, she later suffered chronic pain in her shoulders and all down her arms. To top all this off, she also started getting terrible migraines on a regular basis. After talking to doctors and deciding not to go through spinal surgery, she found that Massage Therapy and Chiropractic really helped her on her healing journey.
Her experiences with massage and chiropractic adjustments encouraged her to go back to school to study massage. She wanted to learn how she could help others to find healing in their lives as well.
She made the choice to go to The Healing Arts Institute in Fort Collins because she was excited by their approach to neuromuscular therapies. "I am proud to say that the knowledge I gained there has not only helped me to care for others, but also to better care for myself." Thanks to massage and chiropractic adjustments, she now rarely gets migraines, and her chronic pain is completely gone. The ability that the human body has that allows it to heal itself is nothing short of amazing! She is now certified in many different modalities such as hot stone massage, prenatal massage, lymphatic massage, and abhyanga, but she focuses mainly on neuromuscular and deep tissue massage.
She is a native of Northern Colorado and has always been amazed with the beauty of the mountains. She has been with her loving husband for over 15 years, and they have a beautiful daughter who keeps them on their toes. They love to go hiking and camping during the summer months and snuggling up to good movie during the winter. Lisa says, "People often say, 'If you love what you do, you won't work a day in your life.' I am blessed because every day I look forward to helping people live a healthy and happy life with less pain."