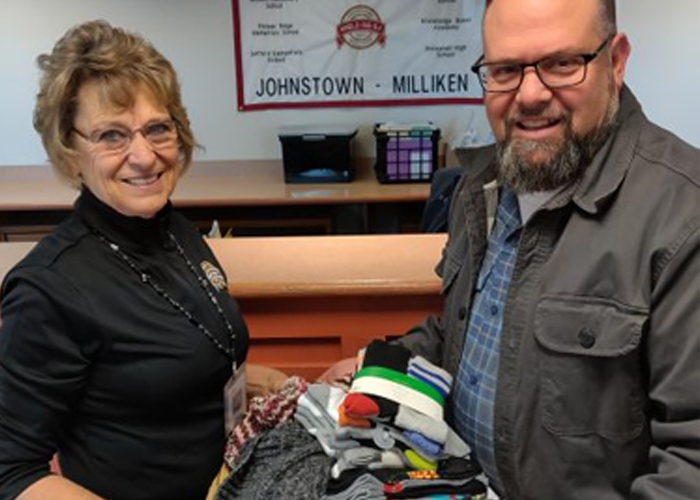 This past December and into January Connected Chiropractic put up a Mitten Tree in the lobby and asked patients, friends and anyone from the community to donate warm mitten, scarves, new socks, hats, etc. for students in need in the Johnstown/Milliken school district.
The Mitten Tree was a huge success! Thank you to everyone who donated!
In late January, Dr. Brad donated the warm clothing to the Weld RE-5J school district.
In a letter to Connected Chiropractic, Weld RE-5J Superintendent Leslie Arnold said,
"Thank you so much for your donation of winter hats, gloves, socks and scarves to keep our students warm this winter. We are excited to take some items to each school to have ready for a student who needs a little more warmth and some tender loving care. Please extend a thank you to all your generous patients who donated."